History of Rusichi (Rousichi) Russian Dance Ensemble
The Rusichi (Rousichi) Russian Dance Ensemble was founded in 2005 by Alexander Alexandrovich Ilyin, who then in 2016, handed over the reins to the Ensemble's current choreographer/instructor, Lilia Dutova.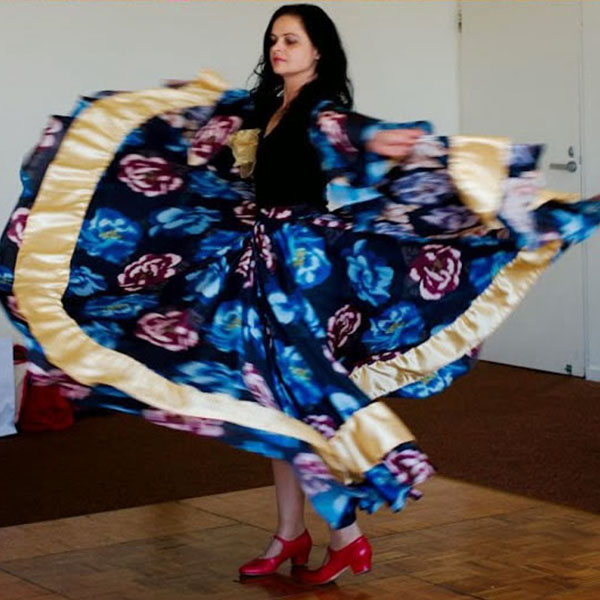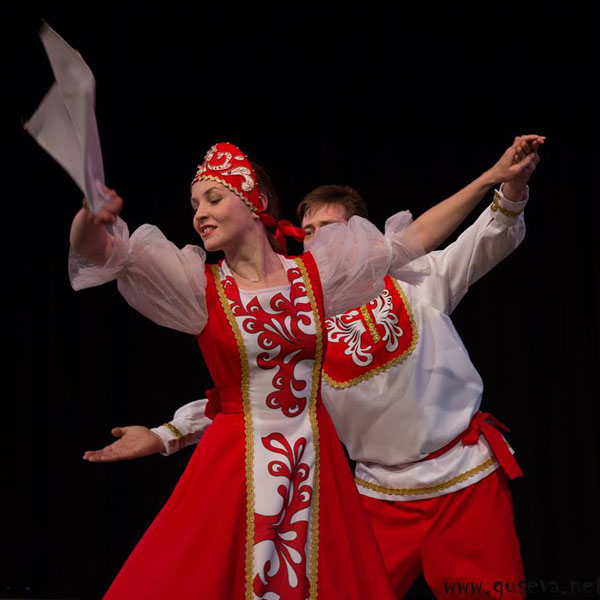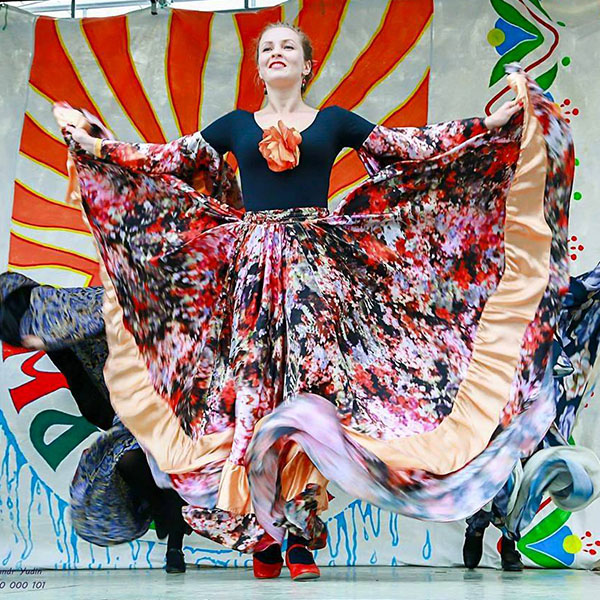 It all began in 2005, when an emerging dance group had formed of like-minded young people, with a love for Russian culture and an unreserved passion for Russian folk dance. Under Alexander's direction, this group of amateur – yet enthusiastic and dedicated – dancers eventually started performing at concerts, festivals, birthdays, weddings and other celebratory occasions and events. They became known as the Rousichi Dance Ensemble and, by invitation, went on to perform in Adelaide, Sydney and Canberra for Russian concerts, weddings and multicultural Festivals. Of note, the Ensemble performed on such grand occasions as the 65th Anniversary of Victory Day at reception held at the Russian Embassy Canberra in honor of the "Day of Russia", and at numerous Balls of the Russian Ethnic Representative Council of Victoria, which were also attended by government dignitaries and guests from interstate.
Spending so much time at dance classes, rehearsals and performances also meant the group formed a close social bond, and spent time together socialising at each other's parties, going on picnics, mushroom hunting, berry picking and so on. Naturally, this bond helped strengthen the commitment and dedication of the dancers to the continued performing success of the Ensemble.
In 2012, due to other community commitments, Alexander Ilyin had decided that it was time for him to leave the group and pursue other less physically demanding interests. Careful to ensure a successful handover and continued running of the Ensemble, Alexander conducted an extensive search for a suitable choreographer/dance instructor who would continue working with the dancers and build on the Ensemble's performing repertoire. Eventually, Lilia Dutova, with a Degree in Choreography in Classical and Character Dance from Russia, was chosen. Over the ensuing months, both Lilia and Alexander collaboratively worked together as the dance instructors of Rousichi.
In a strategic move in 2013, Lilia also formed a children's dance group called "Unicorns", where the children, once old enough, would join Rousichi as a career path, with the intention of ensuring Rousichi's future.
In October 2014, during the Rousichi concert at the Darebin City Council Public Theatre, Alexander Ilyin officially and publicly handed over Rousichi to Lilia Dutova.
Shortly thereafter, in order to comply with current multicultural and accounting regulations, the Ensemble became an official entity. By a majority vote, Rousichi Dance Ensemble was renamed Rusichi, complete with a new contemporary logo and with fresh, newly designed promotional material.
In 2017, Rusichi found a new dance class venue, and moved out of Russian House in Fitzroy to Bentleigh East. This new location attracted new dancers to the Ensemble, giving young people in the south-eastern suburbs a great opportunity to experience Russian folk dancing.
Under Lilia Dutova, Rusichi is continually learning new dance routines with the exciting addition of an all-new Cossack Sabre Dance. Having also acquired new costumes to match their new dances, Rusichi has gained a successful reputation for their performances at weddings, concerts, festivals, corporate functions and other special occasions and events, two of which include:
2017 September – Rusichi was invited to perform on the Today Show on Channel 9 to promote the FIFA World Cup Soccer match to be held in Russia in June 2018 (https://www.facebook.com/rusichi.melbourne/videos/1986396721649361/ ).
2017 November – Rusichi performed at the Opening Night of the annual Russian Resurrection Film Festival (Rusichi have performed every year for this Festival since 2012).
For 2018, Rusichi has already been booked for some weddings, concerts and festivals and is planning for some very exciting new events too – so please LIKE our FACEBOOK PAGE and subscribe to stay tuned to Rusichi Events!
The Rusichi Dancers are looking forward to seeing you soon!
Thank you
~Dima